The Sun sends no Bills

The sun is the solution for the electrification of remote settlements.
The systems for rural electrification developed by the Merl Group makes energy accessible to remote settlements for less than an expansion of network connection would cost.

These systems, so-called MINI CENTRAL STATIONS (MCS) are pre-fabricated in Austria and set up in the respective villages. The photovoltaic modules are at a height which is theft-proof, providing shade and mounted on a statically calculated aluminum framework.

In order to attain thermal stability, the containers are enclosed in special insulating bricks. A service walkway on the roof of the station allows for easy cleaning of the photovoltaic panels. The MCS are constantly monitored by us using a GSM system and, in the case of an error, the relevant and appropriate service support is offered.

The distribution of the electric energy takes place via a low voltage distribution network as per local standards based on AC 400 Volt, 3 phases and 50 Hertz.

If network connections should become available over time in the respective villages, this system can become connected to the network with little effort.
The Mini Central Stations have the following characteristic features:
Output: 15 kW three-phase alternating current 400 V 3 ph 50 Hz
Energy: 36 kWh within 24 hours
Battery storage: 1200 Ah, 48 Volt DC

Three-phase
alternating current supply: for harvesting equipment and mills of up to 5 kW

Capacity: for a school, sanitary facility, pharmacy, mosque or church and up to 60 family homes

The terminal connection of the structure is uniphase, AC 220 Volt and 50 Hertz. This will enable the operation of standard energy-saving lighting, television sets, computers, refrigerators and docking stations for mobile phones.

The access to the network can be set up using one of three options:

• an output limitation between 70 and 200 Watt
• a standard power meter or
• a power meter with pre-paid cards or prepayment using mobile phones

The lighting of streets and public places is realized by using autonomous LED photovoltaic street lights with integrated batteries.
Such lighting will considerably increase safety in the village and also allow activities to be carried out after the sun has set.


This system developed by the Merl Group company has already been successfully implemented in several locations in Africa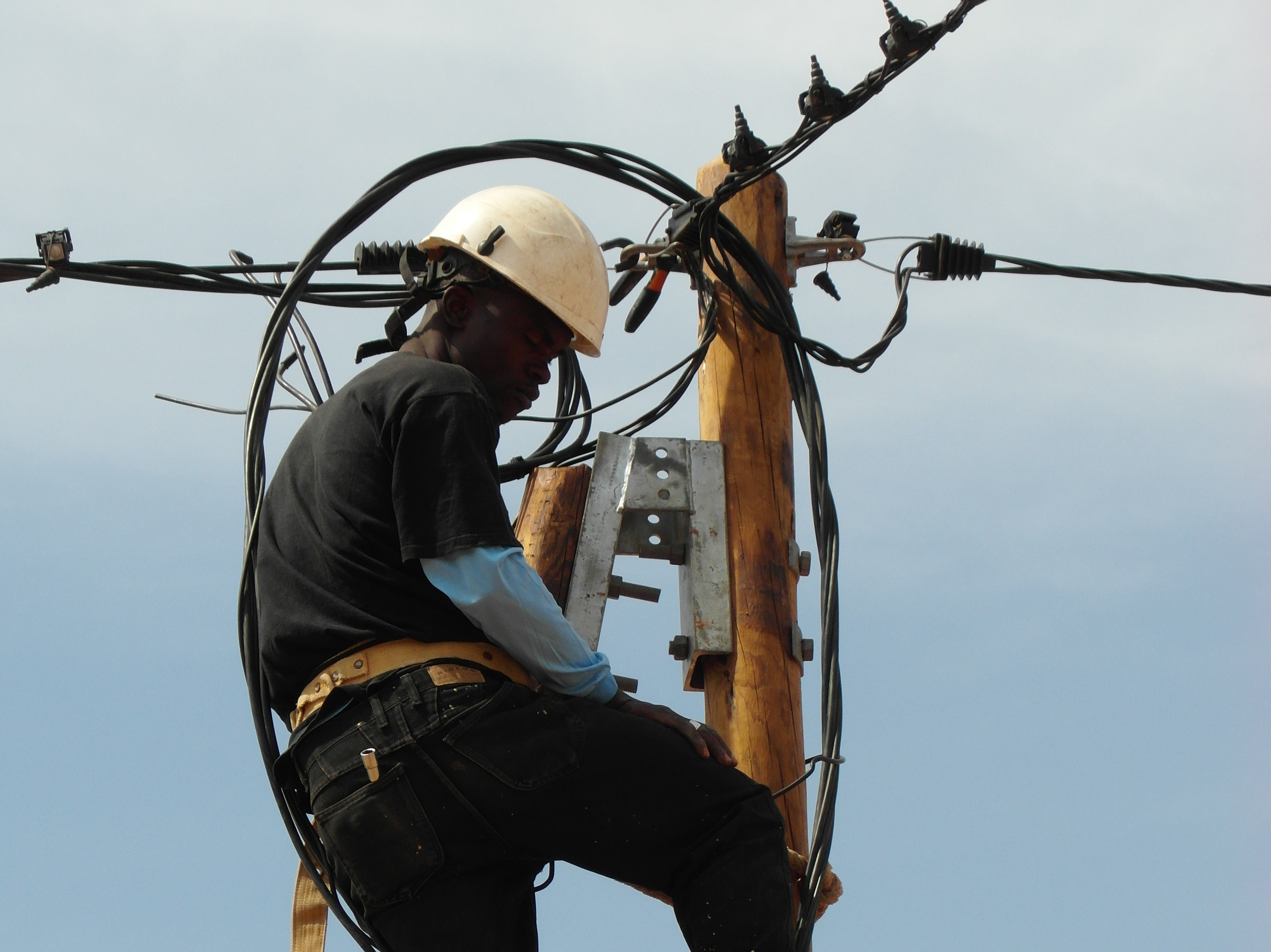 ---

Photovoltaic Street Lamps
Street lighting without complex wiring is only possible with photovoltaic.
Service life of 10 years with underfloor batteries.
No wires yet there is still light - saves lives and property.
Never have an uneasy feeling when out and about at night.
The lighting of streets and public places is realized by using autonomous LED photovoltaic street lights with integrated batteries.
Such lighting will considerably increase safety in rural villages and also allow activities to be carried out after the sun has set.
The lights are completely automatic and maintenance free.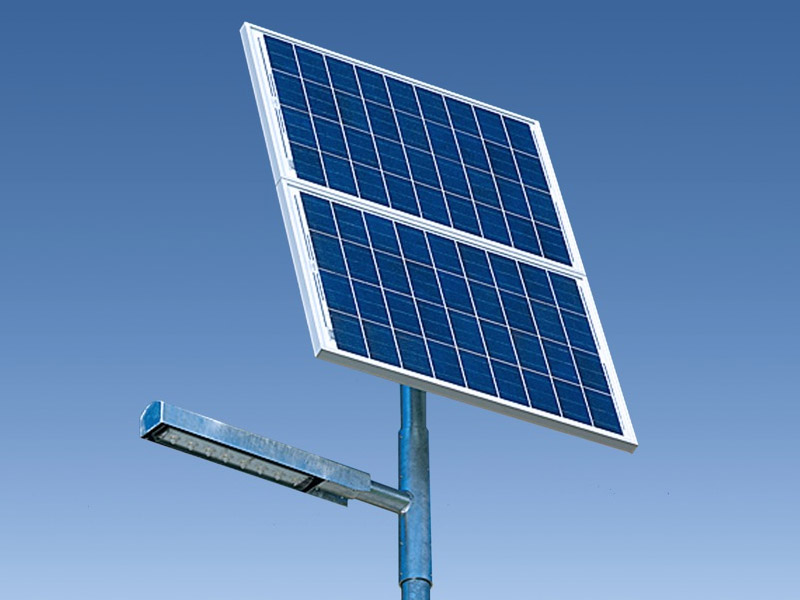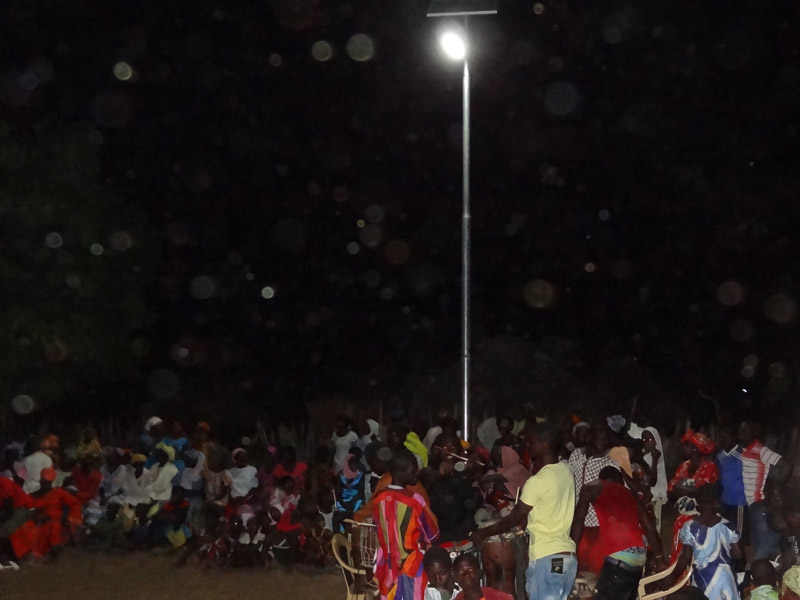 ---
Photovoltaic for Agricultural Irrigation
The eradiction of hunger and poverty is one of the Millennium Development Goals (MDGs) in Africa according to the African Development Bank Group. Rural development and the improvement of sustainable agriculture are important steps towards achieving this goal.
In rural areas in Africa, fossil energy sources are still predominantly used in agriculture at present. For example, water pumps for agricultural irrigation and machinery for harvesting or processing are often operated by diesel generators. However, these diesel generators are noisey, unsustainable and uneconomical, as diesel is very expensive in rural areas of Africa due to long transport distances and low local supply.
Therefore it is our goal to replace these conventional diesel generators in Africa's agriculture by renewable energy sources, such as photovoltaic systems, energy storage technology, biomass and others.

---

Photovoltaic Roof-Systems
Do you actually have an existing, unused roof area available? – Well, it does not matter if the roof is justified ideally or not, we are sure that we will have methods to use all those roof areas for photovoltaic-systems at the best!
You tinker with the idea of building a new edifice and you would like to use the roof ideally to generate electricity?
We plan for you powerful photovoltaic-systems with flat-layered or built on stilts-panels with full-infeed or private consumption solutions.
As a matter of course our company-owned electricians manage the installation of each system of each dimension.
Photovoltaic Whole-roof system/solar energy-roofs
Roof-Integrated photovoltaic-systems for a specifically aesthetic expression.
The photovoltaic-system of the solar roof is totally integrated into the roof. Bargeboard, roof-top and the photovoltaic-system build one area, which arranges for a pleasant and modern aesthetics. A solar-roof is especially suited for roof renovations and new constructions. The roof is roofed with a profiled sheeting or with pillow plates. Afterwards the photovoltaic-modules are placed in frames. All connections like bargeboard, roof-top and cullies are created with bended parts from our bending centre.
Sustainable returns require more experience and efforts, but supply sustainable quality for our customers.
An autarkical water-repellent area, made out of profiled sheeting, is produced for each integrative roof-system. So each kind of water and clamminess is able to circulate between the modules and able to flow off through the integrated rain pipe.
The solar-roof is a custom-made product for every single roof and you can decide on specification and design.
---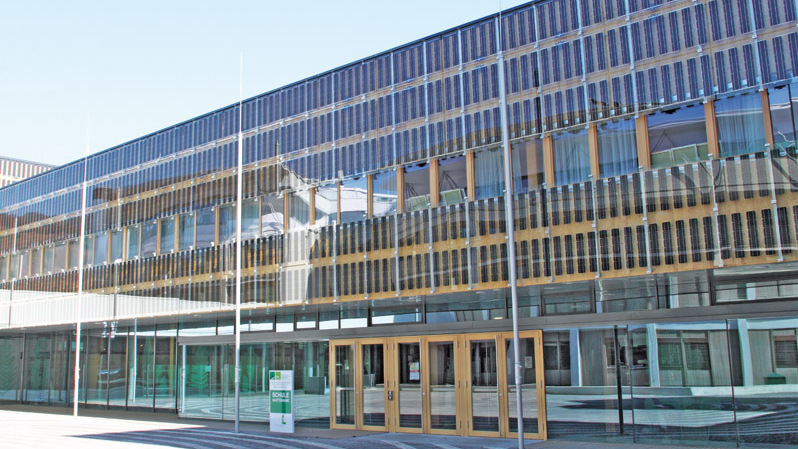 The facades of public and commercial buildings are often made of stone or metal.
A PV facade is not any more expensive and provides you with electricity at the same time.
Photovoltaic modules can also be made to be semitransparent;
in the summer months the module keeps the direct sunrays from coming into the room and in the winter months it blocks the UV rays—and it provides you with energy at the same time!