1928
At a time of great economic troubles Hans and Marianne Merl founded the company Elektro Merl at Mittergasse 24. In spite of the inflation of the times and rampant unemployment, it was possible with hard work and personal commitment to build up a company based on good professional advice and truly reliable service.

After the war every effort was made to contribute to the reconstruction and rebuilding going on so that in the 1950s due to MERL's good reputation throughout the district, there were already about 30 employees working in installations and in sales.
1960
Ing. Hannes Merl and Helene Merl joined the company. The television department was set up and the sales shop was expanded.
1970
Ing. Hannes Merl Sr. took over the business.

1973
A new company building of their own was acquired at Mittergasse 7. The sales floor space was expanded considerably and the installation and repair departments were able to grow.

1990
Another company building was acquired for the installation department in the Schiffgasse.

The company was able to grow further still once the children, Ing. Hannes Merl and Gabriela Merl joined the company. This meant that now there were about 55 employees in the installation, planning, service and sales departments serving the customers.

2003
In October the electrical installation, small appliances repairs along with the radio and television workshops moved to a new and larger facility in Einödstrasse 36 since staff and stock had hardly any room any more.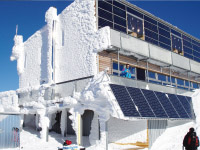 2001 - 2003
The company increasingly takes over foreign business, e.g.:
Electrical engineering and supply of electrical distribution systems for yeast drying plants in Iran, Kazakhstan, etc.
Electrical engineering and supply of electrical distribution systems for distilleries, fermentation and bio-fuel plants in China and Saudi Arabia.
Implementation of a photovoltaic systems in combination with a combined heat and power plant (CHP) for "Schiestelhaus", an alpine hotel situated at 2250m above sea level in Austria.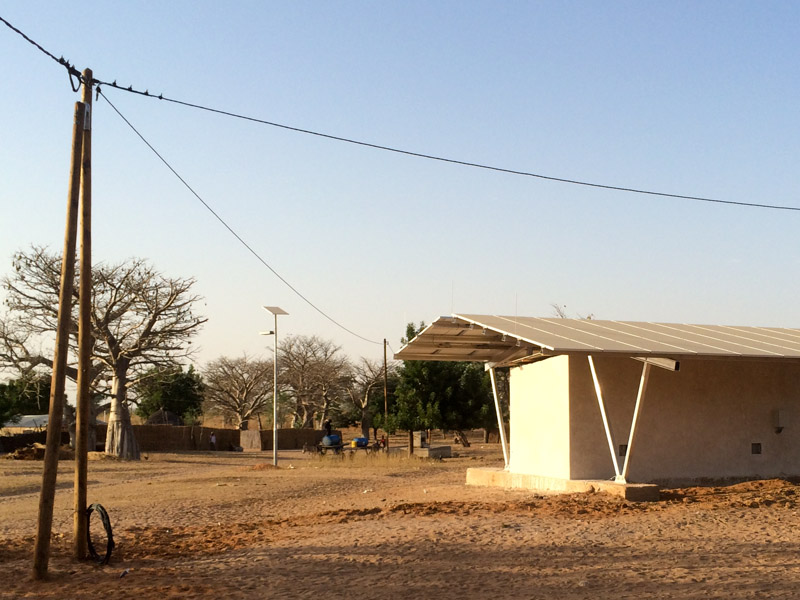 2008
Hannes Merl jun. launches his first photovoltaic project in Africa:
Rural electrification of 8 villages in Senegal with photovoltaic mini-grids.
In the same year, Merl and the technical office Riebenbauer built and installed an 8MW biomass combined heat and power plant in Bruck an der Mur, the so-called "Brucker Bio Fernwärme GmbH". Furthermore Merl implements a photovoltaic facade on the forestry school in Bruck an der Mur.

2011 - 2015
Building on the experience that Merl gained in the first rural electrification project in Senegal, the company implements 19 photovoltaic mini-grids in rural villages in Senegal during 2011-2012 and 14 systems in rural villages in Tanzania during 2013-2015.
During this time the registered trademark Merl1928 was created, the branches in Senegal and Tanzania and the international companies were founded. Altogether they form the Merl Group.
2016 - 2018
Merl Group continues to specialize in the field of renewable energies and realizes the following projects, among others:
Photovoltaic system for operating a water pump for agricultural irrigation in Egypt
20MW photovoltaic plant in Kahone, Senegal (area: approx. 20ha)
200,000 photovoltaic roofs Project in Ghana