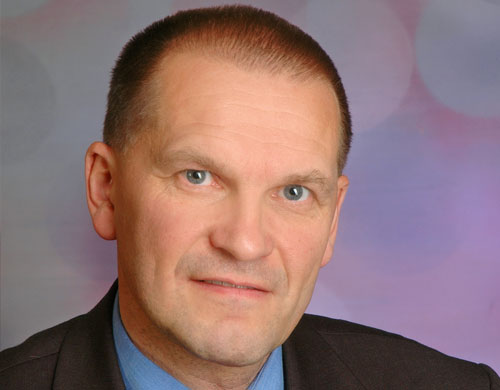 Hannes Merl is the CEO of Merl Group and graduated in electrical engineering.
He has over 30 years of experience in electronics, renewable energy and water systems, particularly in photovoltaic and LED PVE street lamps. He further has vast experience in rural electrification and heating pump projects and has completed numerous projects all over the emerging markets and in particular Africa.
Hannes joined the family business in 1996 when he was appointed as the Managing Director.
CEO Message

This website is designed to provide a comprehensive and in-depth review of our Group, Merl 1928, reflecting the pride we have in our continuing growth and success. It conveys our desire to become a preferred leader in sustainable development through the introduction of our products.

The Merl 1928 culture is characterised by its ability to adapt quickly to our customer needs and requirements. From our humble start in 1928 to the present day, our tradition of ingenuity has driven continuous improvement in the way we operate and a relentless drive for growth, expansion and success. As a company with more than 60 employees and our various associates from many different countries and backgrounds, we strive to meet the business needs of customers in developed and developing countries. Every day, our products touch the lives of millions of people all around the world and it shows that, we as a company are serious about sustainability. From Photovoltaic to Water Solutions, our products are fundamental there to ensure the improvement of quality of life in each country we operate in.

Through our website, you will discover our commitment to the global communities in which we operate; our work to protect and sustain the environment which we all share; our pioneering technology and innovation to build a better future and the high quality products we offer to our customers. These are exciting times for Merl 1928 in association with our customers, associates and partners and I think you will get a sense of our passion, expertise, reliability, and innovative nature as you browse through this website.

We are Merl 1928, and believe that you don't build a business, you build people and the people build the business.